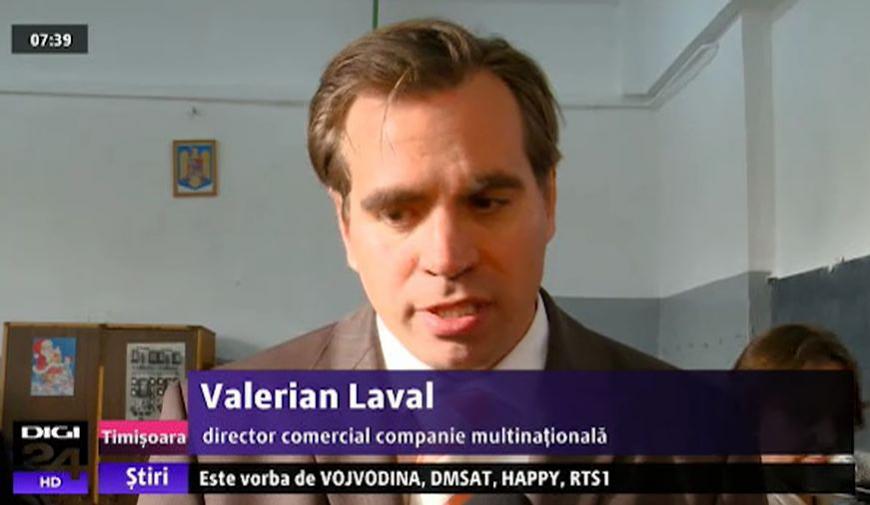 German companies in Timisoara are competing to get students from professional classes. They are willing to teach the best of them and to ensure a job after finishing school. Interest is high on both sides. We are introducing you now a classroom where three companies have divided the pupils. Young people understood what to do for the future to sound good: to say yes to every day practice.
"You know what we are actually offering? Their own future! The school and company are really showing them what they can become. We need them, and we also are improving the country's educational system" says Barbara Gerber, director of educational management. It is the voice of one of the three German companies that have divided 22 students from 10th grade from "Ferdinand I" professional high school from Timisoara. To get the best workforce, the Germans came with their teachers to develop the German spirit in our students.
"We want to improve their practical skills and show them the standards of German work," says tutor Max Rogla. And students like to be "requested". Furthermore, they understand what is happening. David travels daily 50 kilometers to get to school. No delay can withdraw him from his dream: "I came one day at school and my cousin showed me this offer. I liked it and I said I wanted to go. I really like to work on something that I really like; how to mount an electrical installation in a car. It is a complex process, we saw how to do it and I loved it. It is hard work but it will be worth it in the end".
At the same bench, Rafaela is one girl who fits perfectly in a classroom, and in a men's field:
"It's okay; I can handle all the boys. I have also my brother here in the classroom. Maybe at first, I didn't quite like it, but now I really like that we do less theory."
"For them, it means a better-paid job, reliable, and for us, it means that we go ahead with production in Romania. Production changes here, so we need specialists who know the machines and the work process. Therefore, these youth can become an important part of the company", says Valerian Laval, commercial director of a multinational company.
Young people's future is tailored in modern workshops that will help them in such a way so that in a few years companies can benefit from the best craftsmen. This year alone, a multinational company invested 20,000 Euros in Technical College "King Ferdinand I" in Timisoara.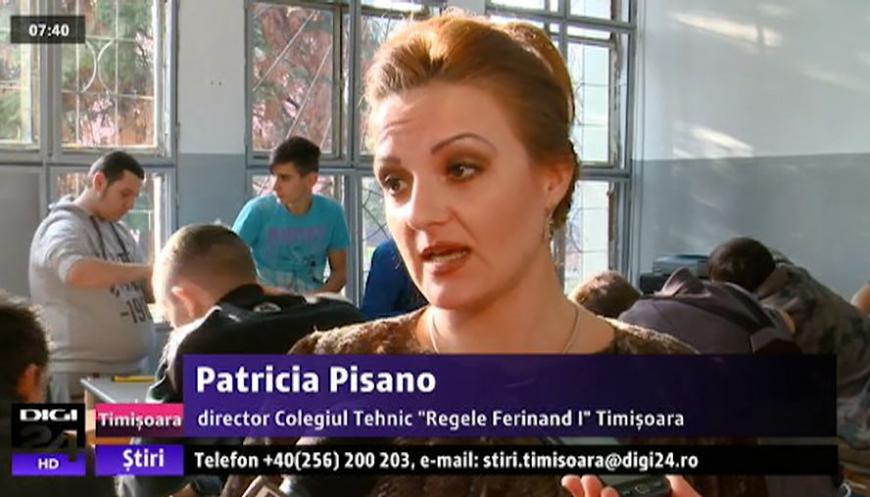 "For the next school year we asked two professional classes because of the requests from economic actors says Patricia Pisano, Director Technical College" King Ferdinand I". Taking this chance after eighth grade, I think it is the best alternative, so it is an important step for Romanian education". In Timisoara, 12 professional classes are operating successfully. Starting next year, their numbers will increase due to changes in the Education Law. If, until now, only the ninth grade graduates could enroll in a professional class in the fall, and eighth-grade students may choose to learn in such a class.
Reporter: Manuela Strinu,
operator: Mihai PopOperator: Mihai Pop,
editor web: Călin ȚencheWeb Editor: Calin Tench
Pleese click here to read the original article as permanent screenshot