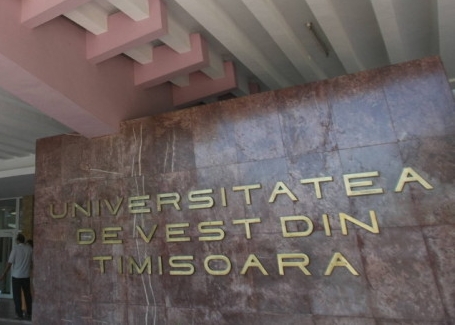 Consistent with its strategy to increase the quality of education in Romania and facilitating labor market insertion of future graduates, West University of Timisoara, the Faculty of Economics and Business Administration, with the Dräxlmaier support, outlined the masters program – "Business Information Systems". The Master's program will focus on SAP-oriented subjects (Core Modules SAP, Solution Manager, ABAP Programming, Business Warehouse and Business Intelligence), which is actually the most important business information systems within the multinational companies. This Master program is included in the TOP 100 World Wide Best Masters of E-Business by ranking agency "Eduniversal".
I gladly accepted the collaboration and support of Dräxlmaier Group, as an exclusive partner of the program and I strongly believe it will be a successful Master's program", said Dean of the Faculty of Economics and Business Administration Dr. Ovidiu Megan.
"Dräxlmaier Group will support the project both financially and in terms of teacher training in the FEAA. Teachers will spend over 1500 hours in Dräxlmaier Timisoara, which is an advantage to update and improve their skills in SAP, the latest technological standards. SAP experts from Dräxlmaier will help create educational materials and provide support throughout the practical courses", said Mr. ValerianLaval, Commercial Director, Dräxlmaier Group.
This type of collaboration that involves redesigning the curriculum is unique in Romania and brings a business perspective based on the existing university education system.
"Through this initiative, West University of Timisoara strengthens the business relationships with multinationals present in the local market. We answer their requests for the preparation of specialists in the computer systems business. It is an added value brought by the University and is part of an ongoing strategy to develop educational offer", said Rector of West Timisoara Dr. Marilen Pirtea.
Clearly, the winners of this program are students who will have the opportunity to become experts in SAP and have increased chances of finding a well-paid job after graduation.Parteneriatul va avea un impact major și asupra sectorului de afaceri local, care va putea recruta absolvenți bine pregătiți în domeniul SAP. The partnership will have a major impact on the local business sector, which could recruit graduates trained in SAP.
Students can enroll in the new program master Business Information Systems from July this year, at the West University of Timisoara, Faculty of Economics and Business Administration.
More about Business Information Systems can be found on page www.infoec.ro
Source: Press Release
Photo source: pressalert.ro
Pleese click here to read the original article as permanent screenshot